The Indian subcontinent has always fascinated people from all around the globe. It has been a cultural hotspot for centuries and lured people to explore more of its heritage.
But one thing that needs special mention in this diverse array of traditions and cultures is the Indian food. It is like a beautiful example of intermixing of customs, methods, and rituals along with bountiful of natural gifts.
The divergent assortment of Indian cuisines is something that all Indians cherish, and must be experienced at least once, by all who visit the country. The rich blend of spices and flavours found in all traditional Indian food give us an insight into the lives of these people, their love for food, and the compassion present in their hearts, for each other. All the best Indian dishes are definitely conjured out of magic!
Here's a meticulously prepared list of the best cuisines in India that should immediately put you into planning an elaborate food trail in India.
1. Makki ki Roti and Sarson da Saag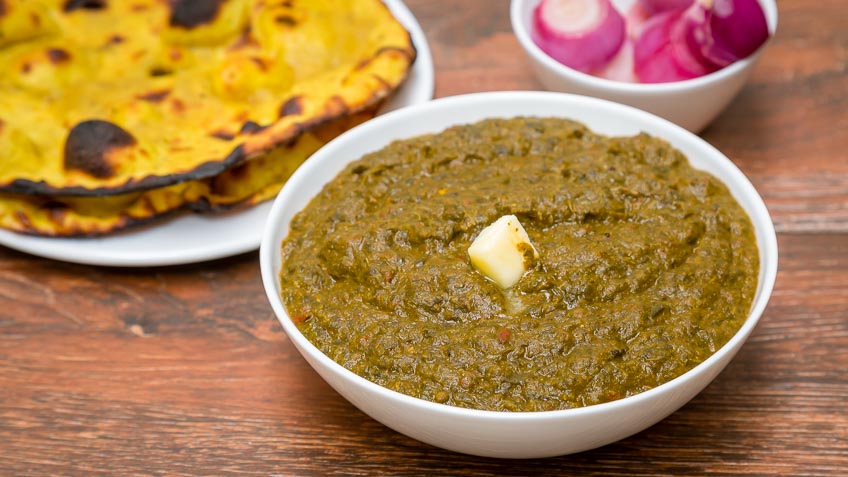 This is an iconic dish from the Punjabi cuisine (or food belonging from Punjab) and has found its mention in all important culinary festivals, movies, etc. All Punjabi food is very rich and bold in their colours, texture, and taste. This dish comes up with very simple and humble ingredients that find its patrons in both the rich and lower classes.
Green leafy healthy Saag prepared with a spicy mixture of rustic flavours, served with a down to earth make ki roti is literally the food of the masses.
2. Chhole Bhature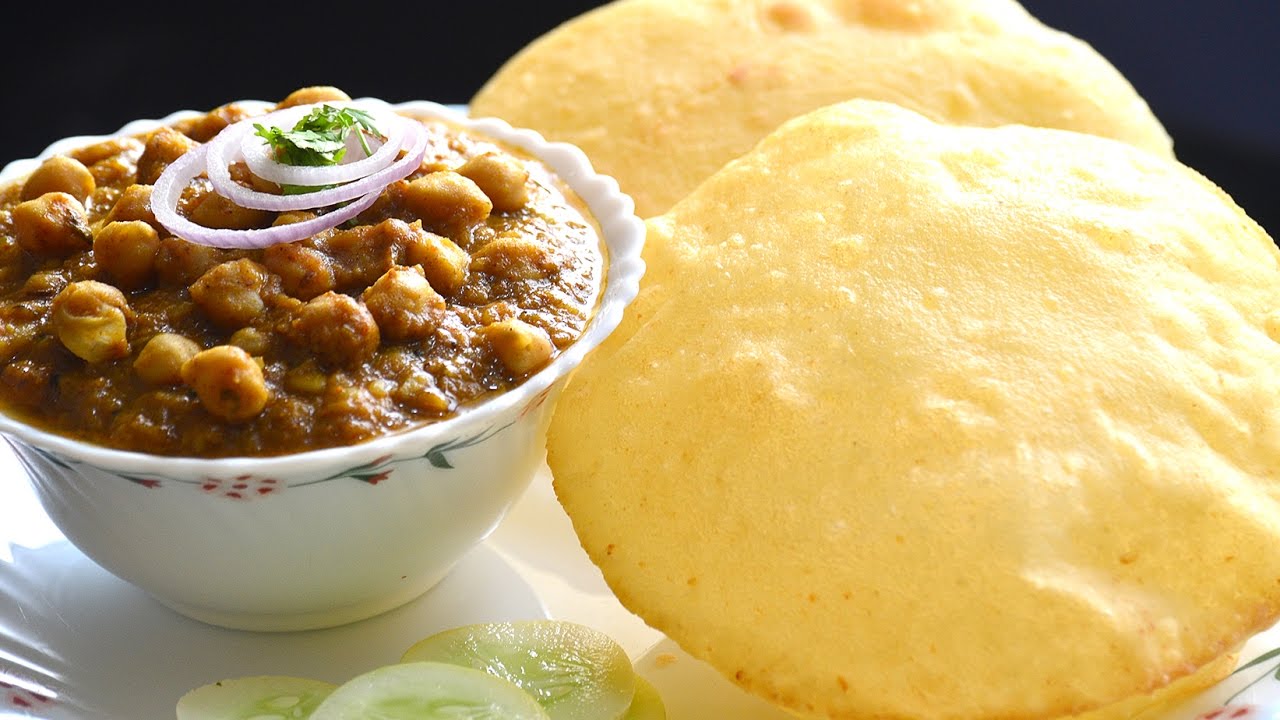 This is another item from the Punjabi cuisine but has found its place among the masses. A quick stroll down the bylanes while on your much-hyped Delhi tour will lead you to some amazing Chhole Bhature serving little shops. You will find yourself getting lost in the puffy 'bhatura' made by kneading the dough in a mix of yoghurt, which gives it the tangy flavour.
The 'Chhole' or chickpeas are prepared separately, after soaking overnight, and then served together. This is another vegetarian dish; which food bloggers are crazy about.
3. Rogan Josh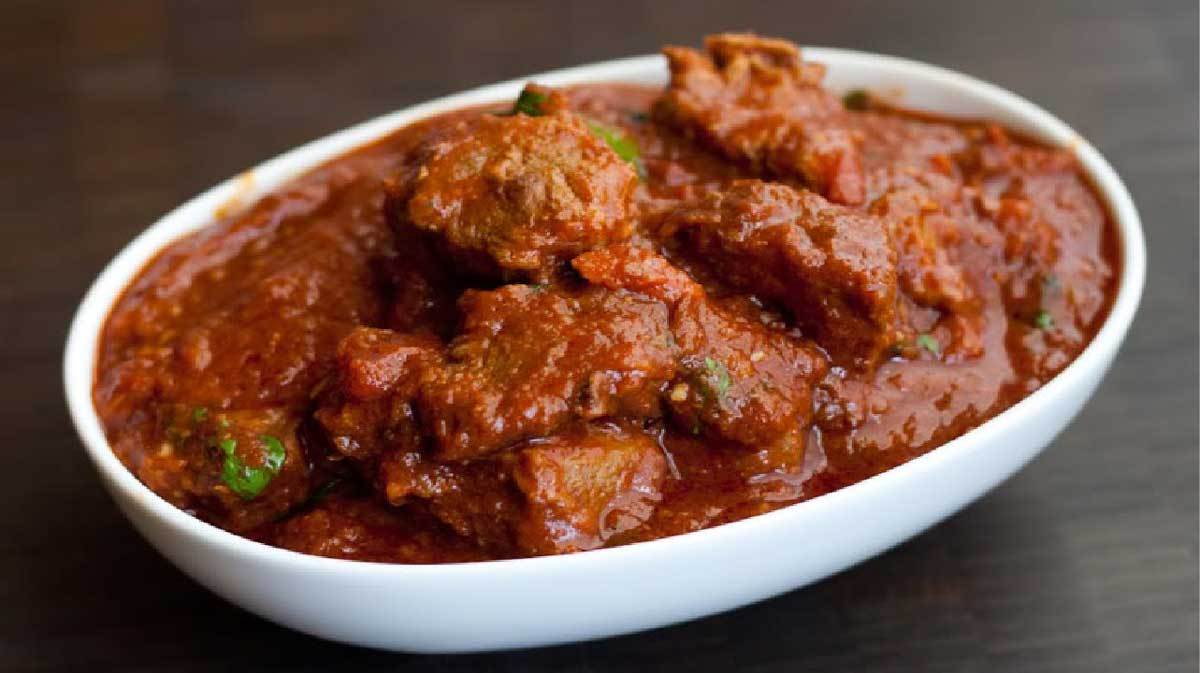 Rogan josh is one of the richest culinary and popular dishes among the Indian food recipes. It belongs to Kashmir and is a must-have owing to the mind-blowing flavours packed into a delicious piece of mutton on a bone. This quintessential dish is meant to be made of lamb shoulder and cooked in Persian spices and yoghurt, with quite an amount of the famous Kashmiri chilli powder strewn about. Rogan josh got its name from the age-old belief that it induces vigour and vitality or josh into the body!
This dish is actually served with steaming hot boiled rice, or soft fluffy naans with the meat in thin gravy, and a thick layer of oil covering on top.
4. Litti Chokha
This is a truly traditional dish belonging to the states of Bihar, Jharkhand and Uttar Pradesh. This is served mainly during the festivals but is also considered as a staple food in these states. 'Litti' is a small dough ball stuffed with Sattu and then roasted together. 'Chokha' is the vegetable preparation meant to be served with the 'Litti' and is made by roasting and mashing other vegetables and then coating them with a spicy flavour of onions, garlic, ginger, and lime juice along with pickles sometimes.
In some states 'Litti' can also be served with meat preparations, like Murgh korma. This dish is meant to be served piping hot.
There is another variation to this dish, which is known as the Dal Bati Churma, which is mainly Rajasthani and can be tasted while you are on your Rajasthan tour. There are custom made tours like the Golden triangle tour, connecting the three spots of Delhi, Agra and Jaipur, for all the perfect experiences you want to have.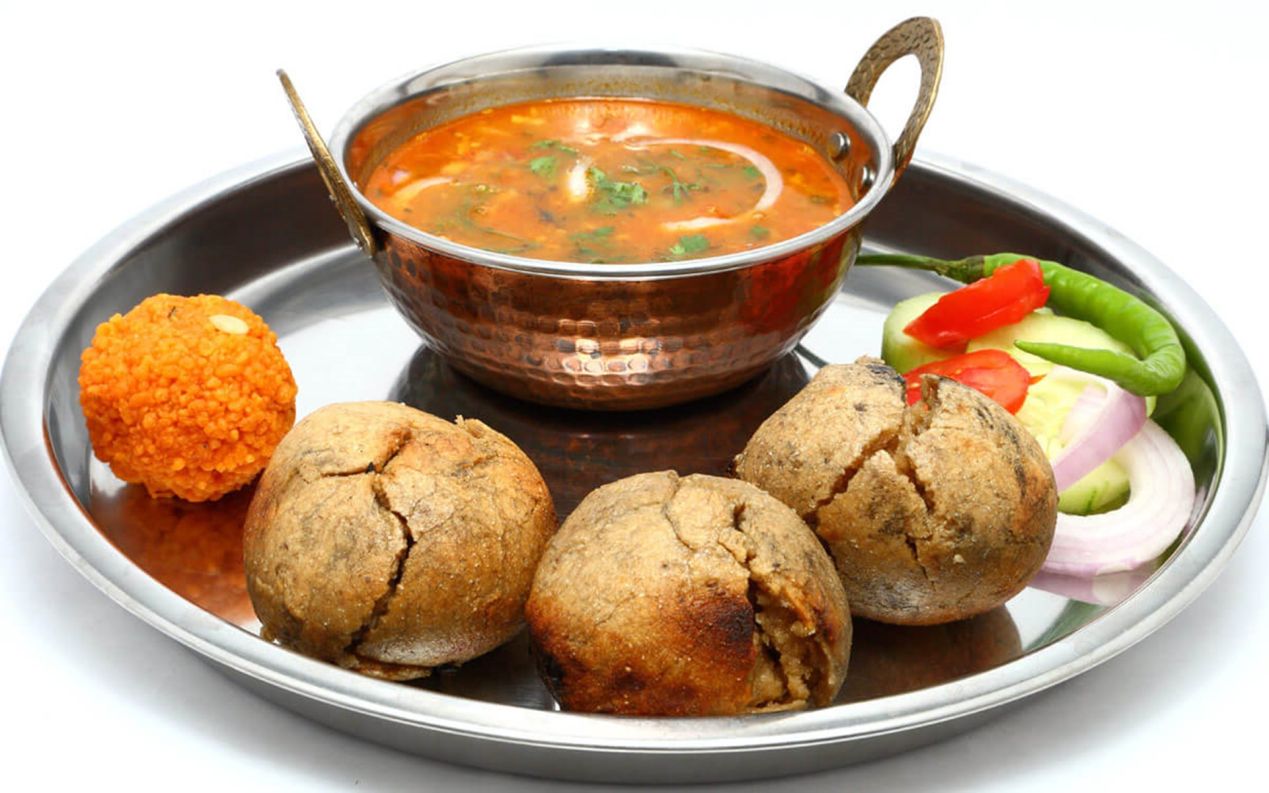 This Rajasthani dish comes with a little variation in the dal, which is prepared by a combination of lentils, while the dough preparation remains the same.
5. Daab Chingri
A tenderly cooked, delicious Bengali traditional dish, this requires the 'Daab' or green coconut to be freshly cut and its ingredients drained. The 'Chingri' or prawn is then prepared under watchful eyes of the mothers and grandmothers, with a rich coating of masala and infused coconut water.
The most interesting part is when the cooked 'Chingri' is served within the 'Daab' and you are to eat the prawn directly out of the coconut. The taste is heavenly and doesn't leave your mouth even after a few days until you find yourself craving for it once again!
6. Palak Paneer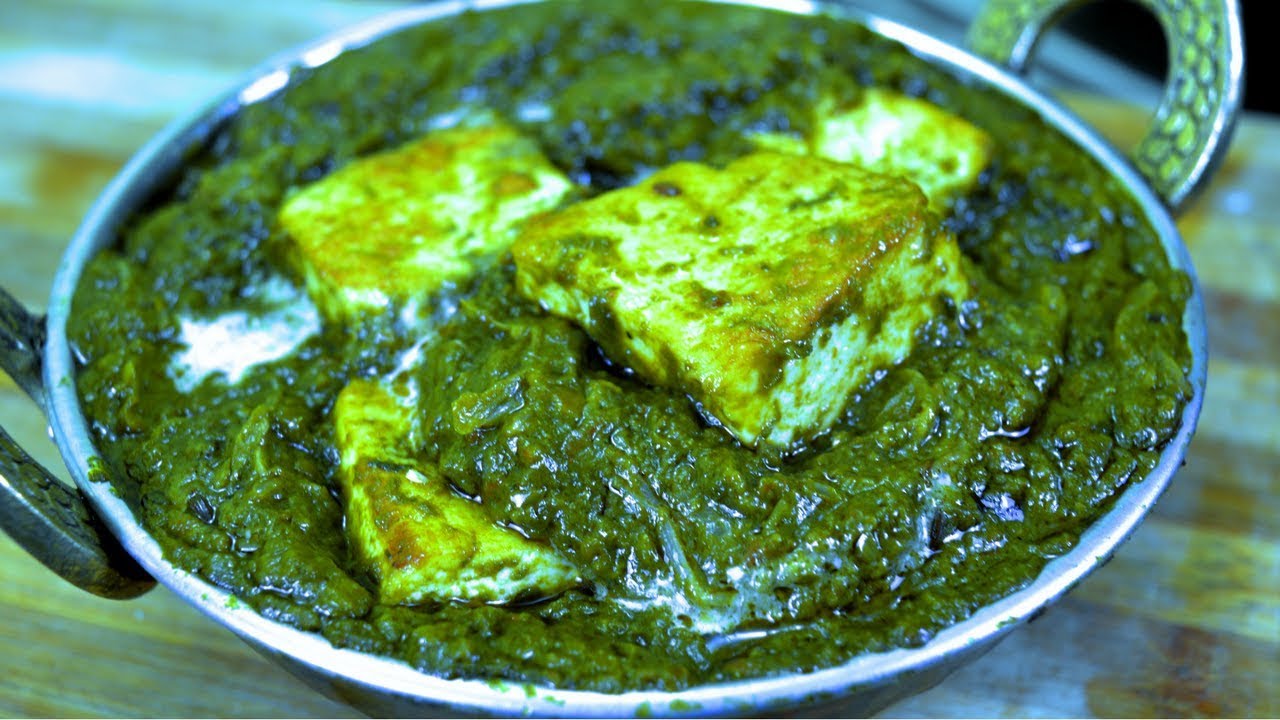 This is another North Indian dish, found in almost all Indian restaurants and spreading through the Interstate boundaries like water! It is mainly enjoyed as winter treat and is a proud representative of all things vegetarian.
The 'Palak' (a type of green leafy saag) is first made into a paste and then cooked in a delicious array of ingredients. The paneer fresh and clean is added next to the Palak, and stirred for a while, allowing it to infuse all the heavenly taste. It is later served with large helpings of butter on top, to make the dish more savoury.
7. Biriyani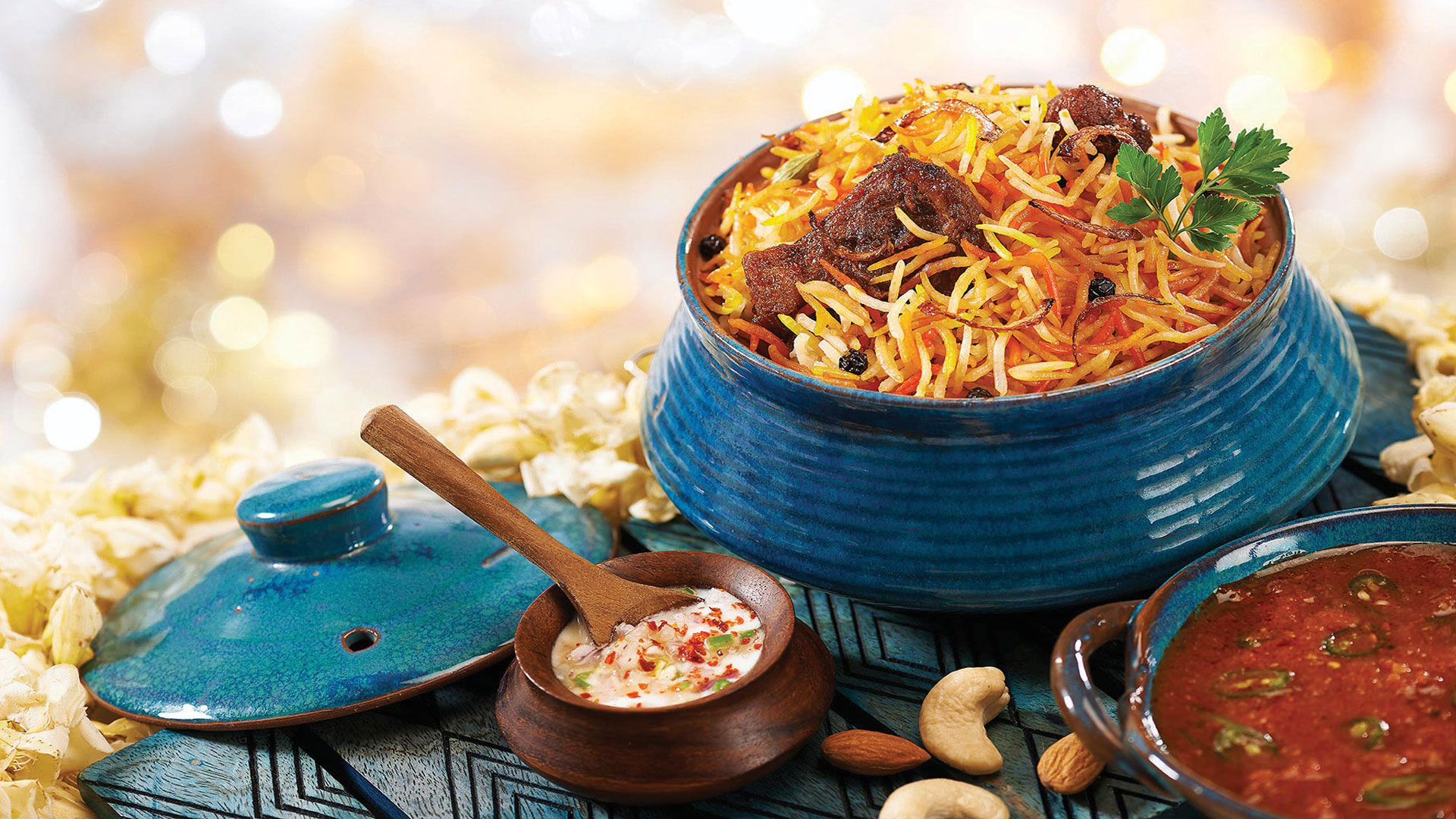 Biriyani is like the giant kingpin of Indian culinary. There are almost 16 varieties of biriyani – namely Lucknow biriyani, Hyderabadi biriyani, Awadhi biriyani, Calcutta biriyani, etc. Almost all states have come up with their own versions of biriyani that is enjoyed and loved by the people there. The type of spice might differ, but the rice is always Basmati.
Biriyani is cooked in a covered pot with all the ingredients and spices mixed up together. A hint of jafran brings the fabulous taste, which nobody can evade from. It is generally served with raita (or curd salad). This food has found its way into innumerable food festivals in India and has cemented its position in the Indian food culture.
8. Tandoori Chicken
This is also a dish from Punjab, mainly eaten as a starter, and is originally said to have originated in Persia and brought in by the Arabs, or the Mughlai cuisine. This mouth-watering dish is prepared by marinating and grilling the meat pieces over the fire. The spices are infused into the pieces while marinating, and served with a mind-blowing sprinkling of lemon, along with the prepared salad. This dish is a feast for your taste buds.
9. Dosa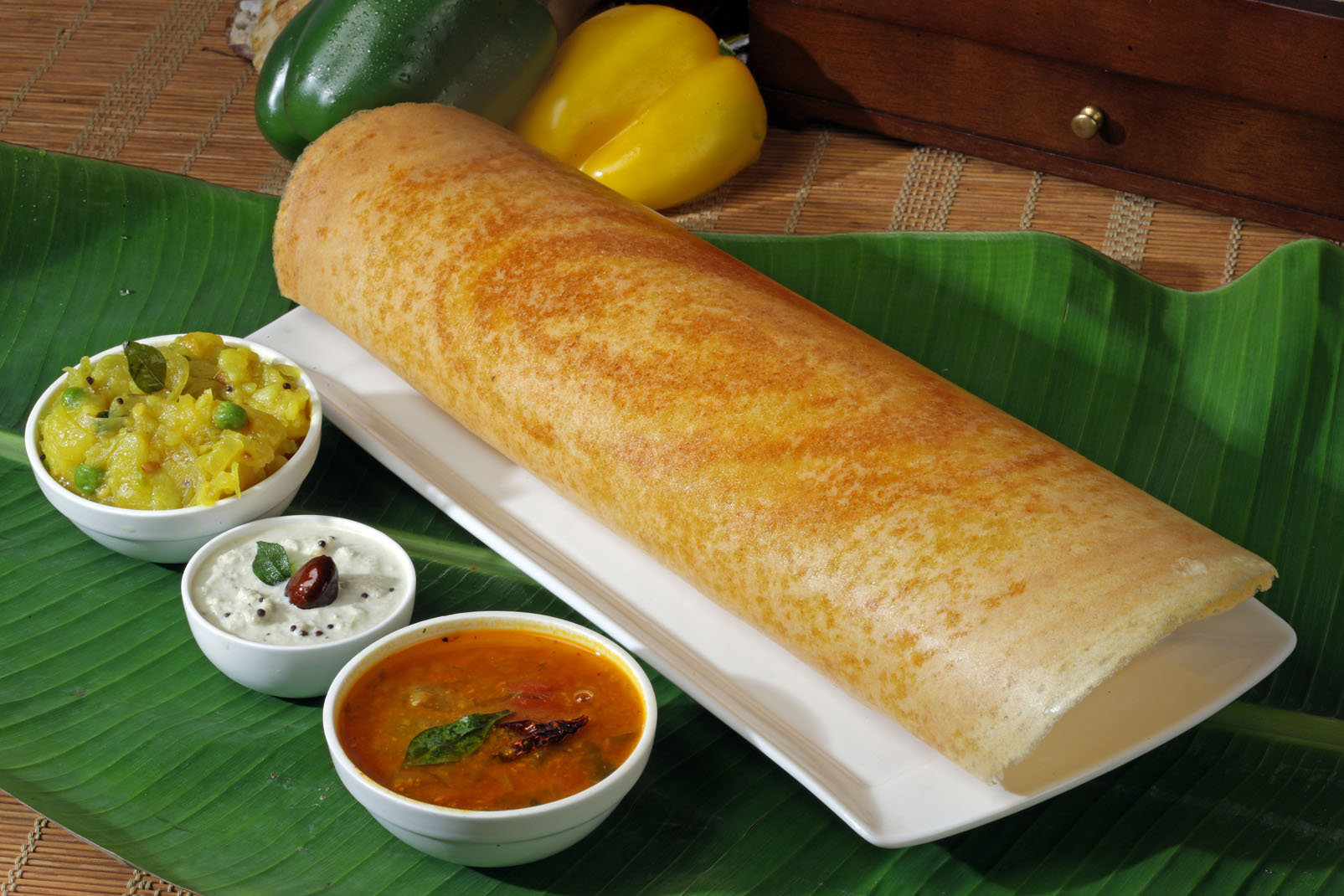 Although Dosa originally belongs to the South Indian cuisine, it has now found its place in every corner of the country. Amazingly simple to prepare and delicious to taste, Dosa is a delectable combination of fermented rice fried into a huge wafer-thin crust and devoured with sidekicks like the sambhar and coconut chutney. It is actually eaten for breakfast in the southern states but is also served as lunch, elsewhere in India, and easily comes under the healthy food tag.
Dosa also comes as Masala Dosa, where the crunchy Dosa is stuffed with mashed potatoes mixed with carrots, vegetables, and other savoury items. Coriander leaves form the crucial ingredient in any South Indian food, and Dosa is no different.
10. Dhokla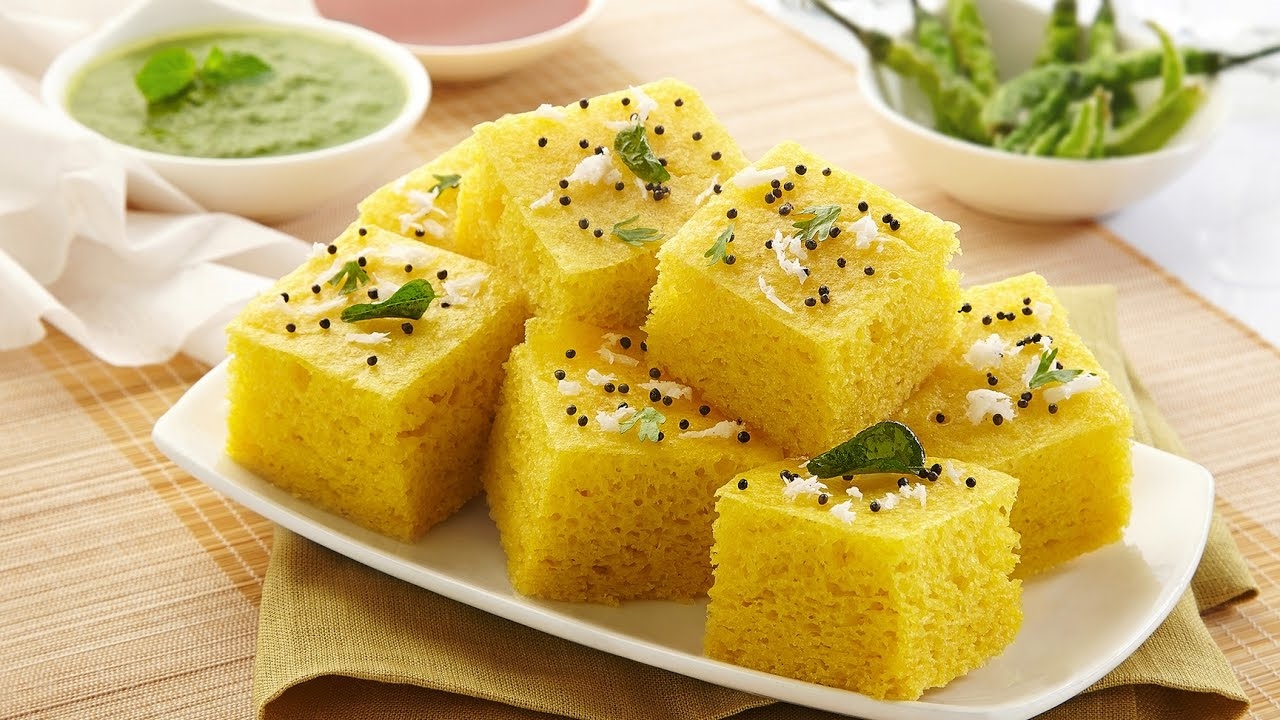 Dhokla originally comes from the state of Gujrat but is also famous all over India as a breakfast item. This is prepared with fermented rice and a mixture of chickpeas only. This mixture is then baked, and it forms into the fluffy, light, delicious cakes of Dhokla.
It is then served with tangy tamarind chutney, with chopped coriander leaves and grated coconut on top, for the extra zing.
So these are a few dishes named among a thousand other mouth-watering ones. And mind you, choosing among these can be a real task!
If you are planning to travel India, check out the various options for India tailor-made spots and customise your vacation according to your preferences. Give your taste buds a heavenly, delectable experience with a grand India tour, and discover new flavours in this amazing country!