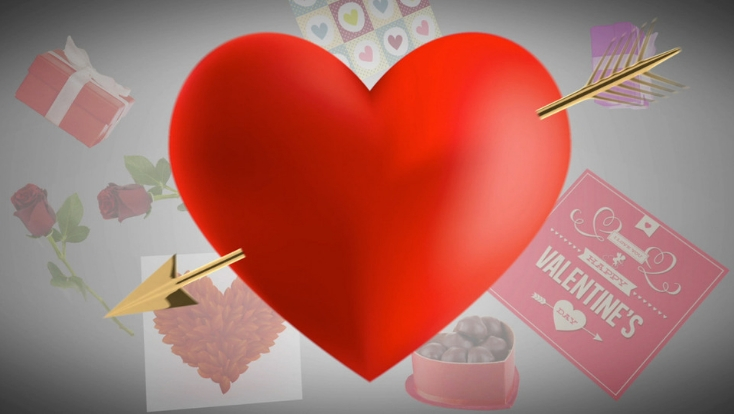 This Valentine's Day, go the extra mile and make it totally different and special. Instead of buying gifts and chocolates for that special person in your life, why not plan something to sweep them off their feet?
Or are you looking for that perfect spot to express your love? Well, whatever the reason, a surprise plan to visit any of the most romantic places to visit in India can certainly fetch you millions of brownie points! So let us check out some of the best options that you can go to on Valentine's Day 2019.
1. Minicoy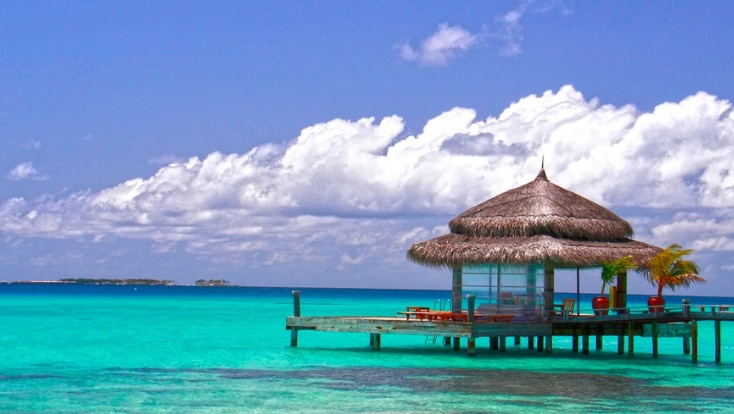 If you have always dreamt about proposing your love with the beautiful beach as a witness, then book tickets for this pristine island of Lakshadweep. This island is the capital of the city and has been blessed with a plethora of natural attractions. From white sandy beaches with crystal clear water to gorgeous coral reefs and abundant water activities, your special day would be a complete success. Take a glimpse at the sunset by relaxing in a yacht or see how the birds return to their home while sipping on fruity beverages. Surely enough, this island offers the lovebirds enough ways to spend this special day hiding from the maddening crowd of the world.
2. Ooty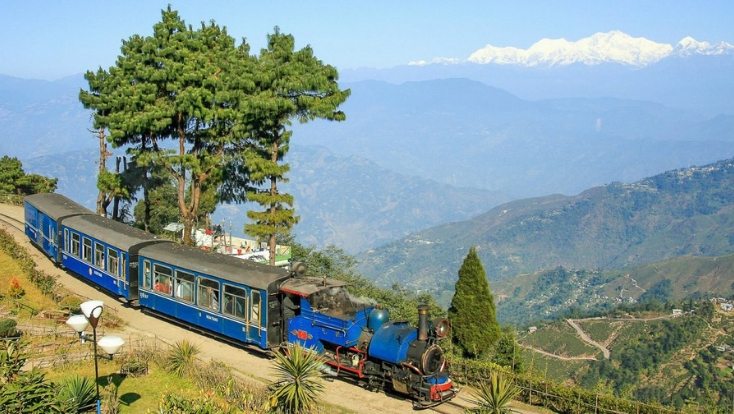 A cliché honeymoon destination, this serene hill station nicknamed as 'queen of hill station in southern India' also pulls young lovebirds. If you want to kindle love then this is the best city which can incite the feelings of desire. Make the most of the mild dewy weather by taking a brief stroll during the morning or evening. Have leisure-filled boating or take a toy train ride; do whatever it takes to express the importance of your soul mate in your life.
3. Nainital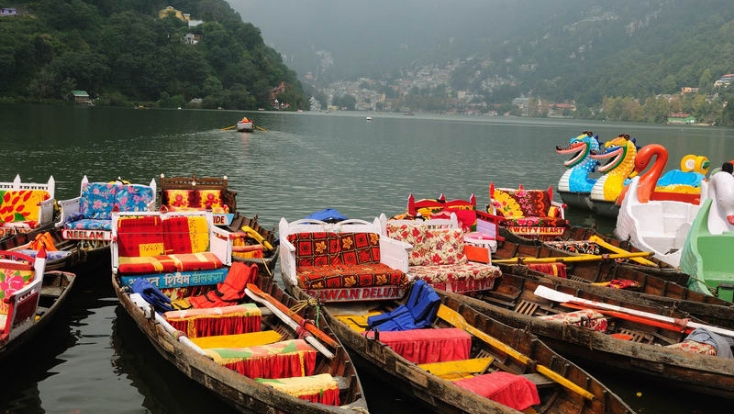 If you have always wanted to celebrate Valentine's Day in a fairy tale spot tucked in the creeks of the hilltop, then visit Nainital. This hill station has been alluring couples for years because it had been blessed with a plethora of natural attractions. If you have always felt an intense connection with the hills then visit during the special day hand in hand with your loved one in this place. For the adventurous freaks, this city throws a lot for you-from horse riding to trekking and even natural caves exploration. But for the ones, who want to spend a day admiring the panoramic nature, go in for brief and lazy strolls or sign in for a romantic boating experience.
4. Alleppey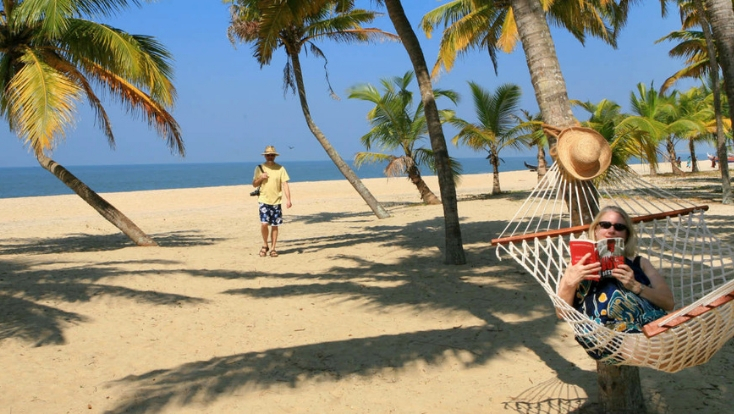 This place tucked in the interiors of Kerala is a tropical paradise beautified with the lush vegetation. Vacationing in this site will allow you to spend a lazy yet peaceful and serene Valentine's Day. You might have heard about the famous backwater cruise ride conducted over this site right? Now is the time to experience the actual thing while you can opt to either admire nature or your beautiful partner. After you have done cruising, you can kill off some stress instantly by opting for a chocolate massage spa treatment facilitated over here.
5. Goa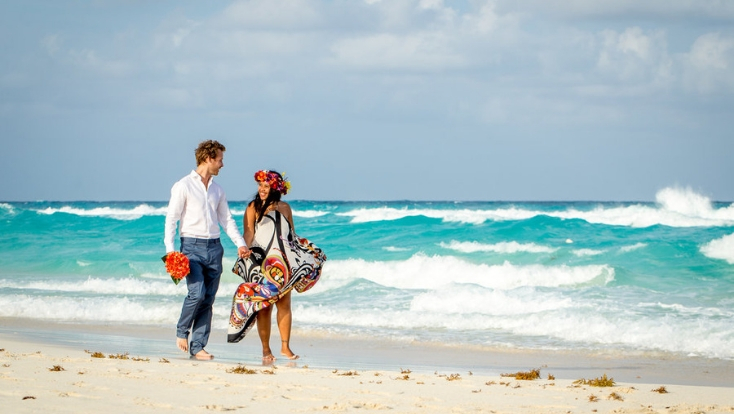 Does this place even need any introduction and elaboration? Hailed as one of the most romantic places in India, Goa is both the party lover and die-hard romantic's paradise. If romance is your priority, then opt one romantic beach from the plentiful and kill the time while watching the sunset reclaiming its position in the blue waters of the beach. If adventure is your aim, then go into a busy beach and indulge in water sports activities. Being the party capital of India, it offers crazy activities for dancing, boozing with your valentine.
6. Havelock Island
If you want to truly experience a perfect romantic outing in a lonesome but pristine beach then choose Havelock Island, the biggest island of Andaman to spend and celebrate Valentine's Day 2019. This island is famous for offering a range of romantic places mostly exotic beaches with either sapphire blue or green water coupled with white sandy beaches. If what you have in mind is some lone time with your valentine, then go for beach activities and spend the day in an intimate picnic with your love. Adventure freaks can, however, make the most of the amazing number of water activities conducted over here, like scuba diving, banana boating, surfing etc.
7. Kashmir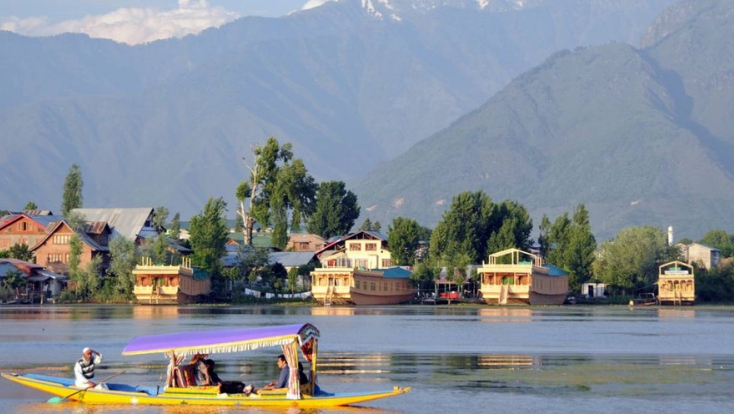 Want to propose your valentine when snow is in the backdrop while the lush vegetation is humming a romantic tune? Say no more and visit Kashmir without any delay. A true paradise this city bestows lovers a plethora of amazing views-starting from the mighty rivers flowing in full rage to the tranquility prevailing in the snow-capped mountains. If you yearn for some solace in the rich terrains of Kashmir then go for a Shikara ride and ogle at the sunset while sharing a hot meal with your Valentine. Kashmir has always been one of the romantic places of India and it shouldn't be a wonder why it welcomes an overwhelming number of honeymoon goers throughout the year.
8. Manali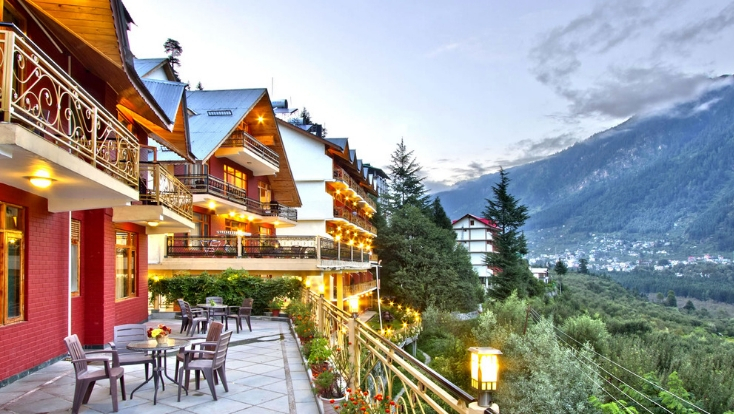 Why not give a surprise to your loved one this Valentine's Day by gifting them a snowy vacation? Enter the snow-capped sites and you can still feel the gush of warmth rushing to your cheeks and celebrate the warmth with your loved one in an intimate affair. If your life is somewhat deficit of love and warmth then this place will surely manage to rekindle the lost romance you once shared. Absorb in the pristine beauty of the mountains or say yes for adventurous sports like skiing, paragliding or trekking. You will come across a few hot springs, make sure to indulge in shower time together obviously! You can even rent a Swiss tent to spend the night under a sky full of glistening stars.
Now that Valentine's Day is just around the corner, and you're already loaded with ideas of the best places to celebrate Valentine in India plan that surprise trip right away!