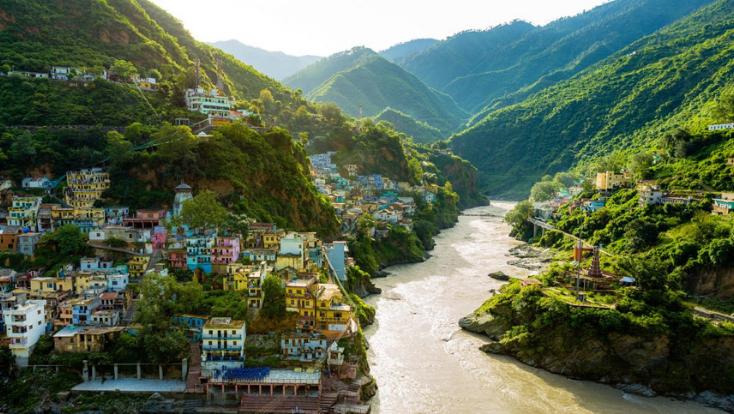 Are you bored with your monotonous routine and crave for a short but sweet break?
Well, if you are a bit hesitant because you are low on bucks, then you need not worry anymore.
Here are some gorgeous unexplored destinations in India that you can explore without breaking the bank!
1. Kasol, Himachal Pradesh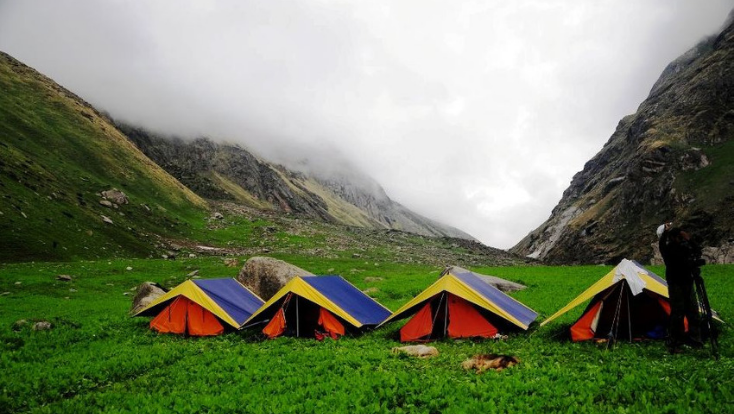 No matter this is your first time or the 5th time, you will fall head over heels in love with this picturesque village in Kulu.  It welcomes quite an overwhelming number of travelers throughout the year which implies the fact that Kasol is in fact, budget-friendly. Believe it or not, this place will offer you multiple hotels to choose from at rock bottom prices. And if you want to save more, access the HRTC bus service for sightseeing.
2. Alleppey, Kerala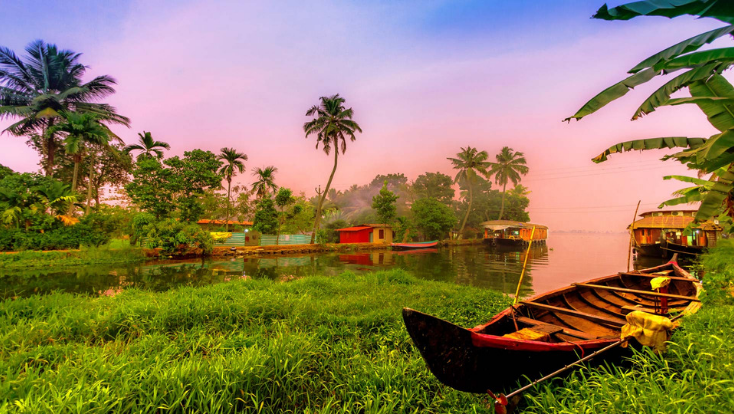 Also known as the 'Venice of the East' it is famous for its lush greenery and exotic lagoons. Located at a distance of 600 km from Bangalore, you can explore Alleppey in houseboats cruising along the multiple waterways which encircle the town. Speaking of houseboats, you can rent one at an affordable rate, and then soak up the beauty of the lush surroundings. The best rules of visiting are perhaps to crack up a conversation with the local fishermen they will lend you their personal kayaks to explore the town at just INR 100.
3. Jaisalmer, Rajasthan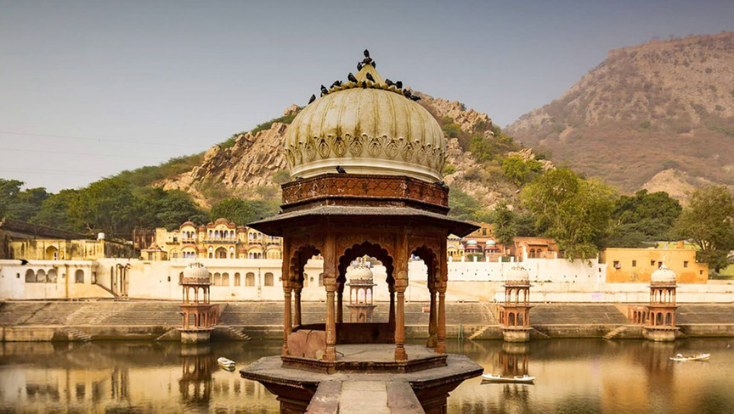 Contrary to the popular belief, exploring this town once home to the kings would not make you spend you spend royally. Considered to be one of the precious gems of Rajasthan a tour to the ruins of the forts and palaces will traverse you back into the past. Alongside premium hotels which might lure you to spend more, you find cheap and comfy hotels which call for a perfect vacation. Low train fares, as well as lower cost of food, will help you to explore more.
4. Pondicherry
A beautiful town straight out of a painting was once a French colonial settlement in India. Owing to the major French influence you can find chic buildings and colorful compact villas. If you are spiritual in nature or own a devotional aspect then say yes for a stay in the Aurobindo Ashram. The perks of staying here are that you will enjoy a homely atmosphere and savory vegetarian food for almost free. You can extend your vacation by booking a room at a cheap accommodation and enjoy cheap alcoholic drinks. One of the best travel hacks is to hire a bicycle and explore the city while enjoying the pleasant weather.
5. Digha, West Bengal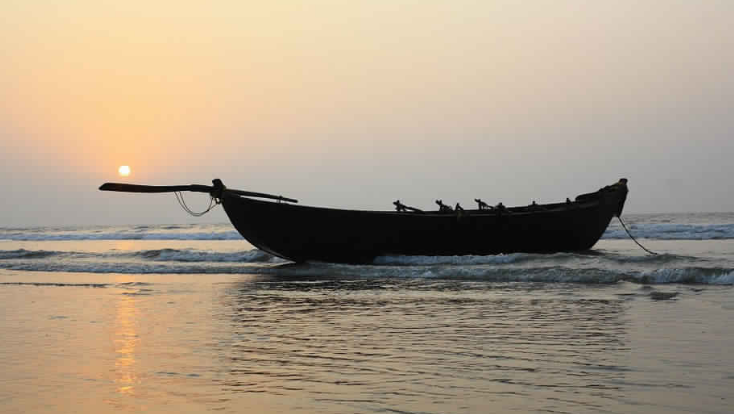 If you are in Bengal or plan to visit it real soon don't forget to pay this coastal resort town a good visit. One of the must-visit places for folks of Kolkata, Digha is the perfect weekend getaway which lets one spend some time away from the chaos of the city life.  The serene beaches coupled with cheap seafood make it a must-visit destination for the ones looking forward to budget-friendly options.
6. Hampi, Karnataka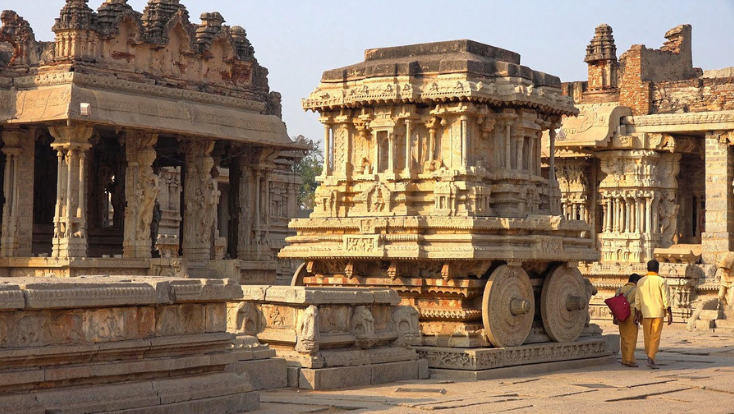 Hampi located about 356 km from Bangalore; the tech capital of India is the perfect weekend hideout for all the professionals. Even if you have a knack for exploring ruins of ancient architecture then jot down the name of Hampi in your must-visit vacations list. Once there you will come across various temples and monuments which are probably centuries old, owing to the fact that Hampi is quite an ancient town. It will definitely be the best travel destination for the Bangalore techies with a low pocket pinch.
7. Savarkut, Maharashtra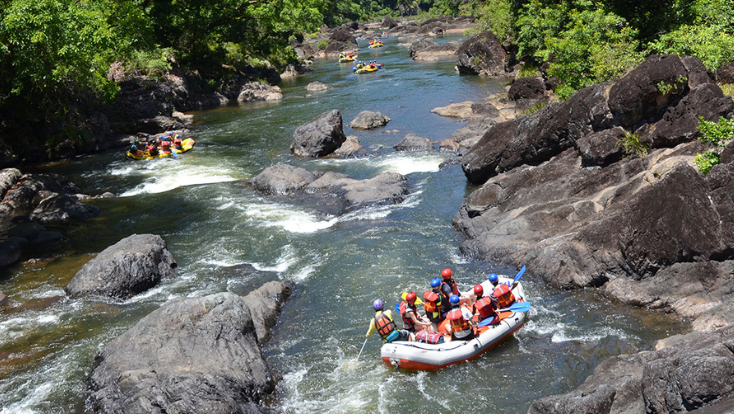 For the ones looking forward to spending some time amidst complete solace, Savarakut, 130 km from Mumbai will make them overjoyed. Since the town is inhabited by very few residents it is covered with lush greenery and nonetheless to say is very clean. Make sure to book a package which will include some adventurous sports like river rafting in Vitarna River. It is a beautiful destination for the ones who are keen to take a rush of the adrenaline. The best rules for visiting this place would be to listen to the instructions of the trainer while indulging in the sports activities.
8. Gangtok, Sikkim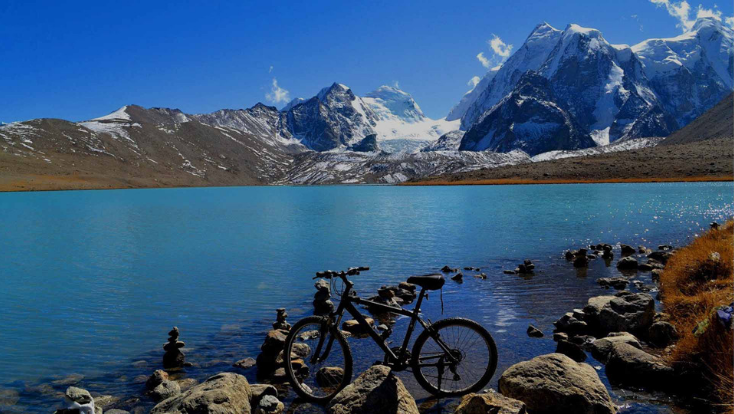 One of the famous winter destinations in India Sikkim will sweep you off your feet with its snowy hilltops. You can find various cheap hotels offering magnificent views of the most beautiful Kanchenjunga. You can also make your way to dorms which will charge you not more than 200 a night. Gangtok is very famous for dumplings as well as another delicious pocket-friendly street- food.
If you are planning to visit during the winter months the best rules would be to pack some heavy winter wear appropriate for harsh winters. If you are there in the right time, don't forget to explore some nearby chilly destinations like the Tsomgo Lake and the Baba Mandir.
9. Darjeeling, West Bengal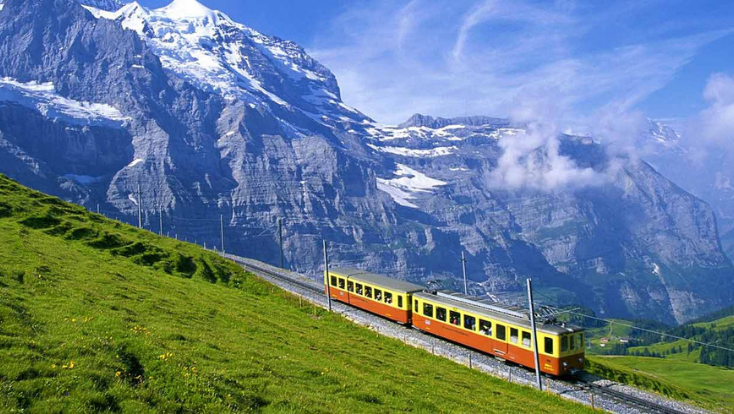 If you long to inhale the mountain air which will be gentle on your pockets then Darjeeling would be the best travel destination for you. Situated in the northernmost part of the state Darjeeling will woo you with its giant tea estates and hills filled with vegetation. For the adventure junkies out there you can have your share of ultimate fun without paying much. Engage in mountain climbing, trekking or even hire a bike to ride in the mountainous terrain. There are opulent options for sightseeing and exploring as well as various Buddhist monasteries and the Himalayan Zoo.
10. Goa, Maharashtra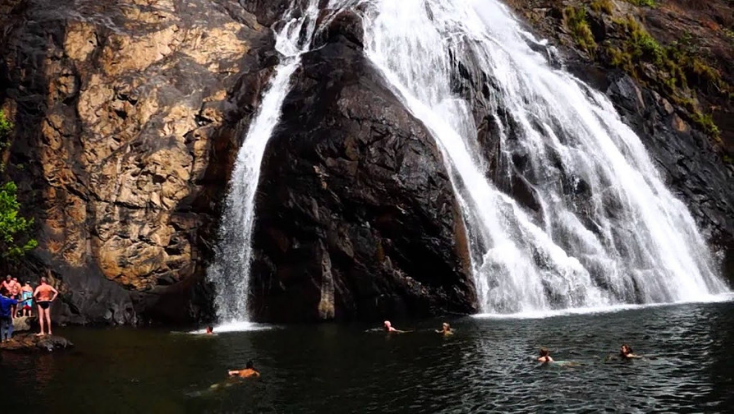 Another popular option to spend your vacations, this doesn't demand any further explanation. If you thought that you can only enjoy goa when your account balance has sufficient funds, then maybe you got it wrong. Ditch the posh hotels and embrace smacks located in beaches to get the beach vibes. And why does it nicknamed to be the party maniacs' best tour? Because you can grab a beer for 30 bucks!
So, what are you waiting for? Some of the best places to visit in our beautiful country are calling out to you!