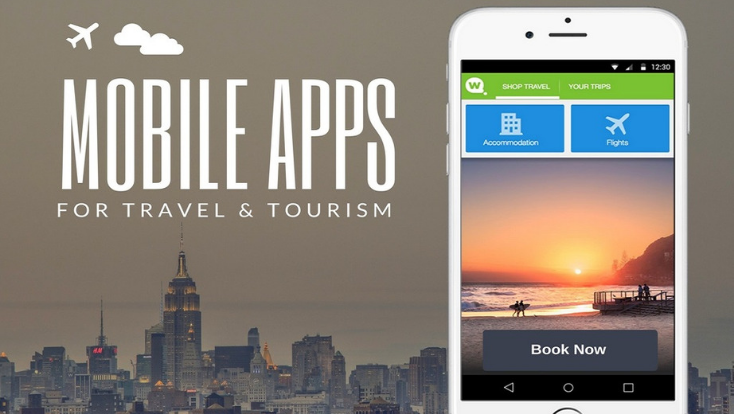 An ideal vacation can be a refreshing getaway to a new place and exploring all this world has to offer. But to have the best travel experience you need to plan meticulously so that your trip is hassle-free and fun.
Thanks to our Smartphones, planning a great tour is now easier with Apps specially created to help you plan your trip and do a lot more with the touch of a finger. With the help of these travel apps, you can book flight tickets, rent cars and find the coziest places to stay. You may even get some exclusive offers to save a few bucks.
So if you are considering a trip for your next holidays, there are many popular travel apps for touring anywhere in the world. You can find both iOS and Android travel apps for your trip.
Here we are listing some of the best Apps to help you plan a perfect vacation.
1. TripAdvisor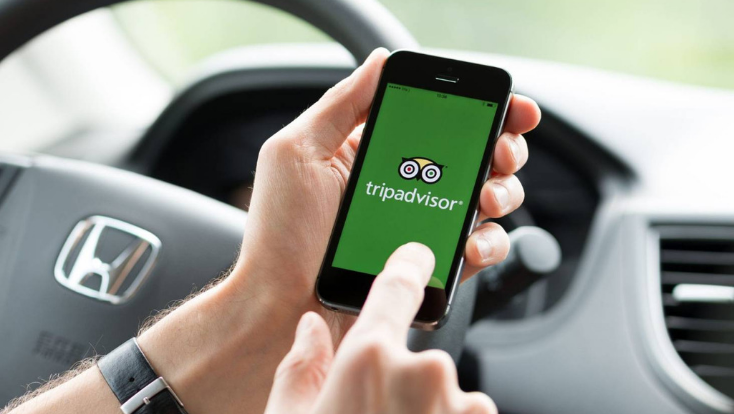 How wonderful it would be if you could get firsthand accounts of travellers to the place that you are planning to visit? TripAdvisor is one of the best travel apps for Android and iOS users that can offer you exactly what you need. It has more than 50 million user reviews for hotels, places, restaurants, airlines etc. It supports almost all the countries in the world. So wherever you are visiting, you can check the reviews beforehand to avoid any unwanted experience. You can also find low airfares with the help of special tools in this app and ask your queries about any place in their forum to get a customized answer.
2. Google Trips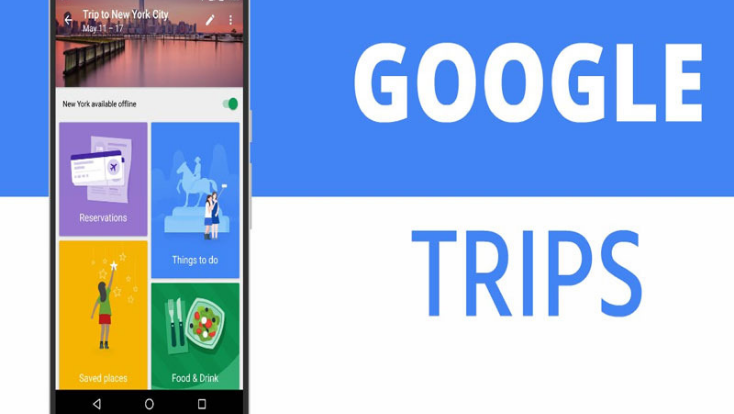 While all of us are familiar with the Google Maps that has turned out to be the unexpected saviour for those travelling to new destinations, Google Trips is also one of the best apps for travelling for the android users. It is a newer app offered by Google for travellers using its services. The app helps you plan your travel by organizing your reservations and travel plans all in one place. It also offers offline access to all the information. You can build an itinerary using the app for visiting nearby places, things to do and places to eat.
3. Pack Point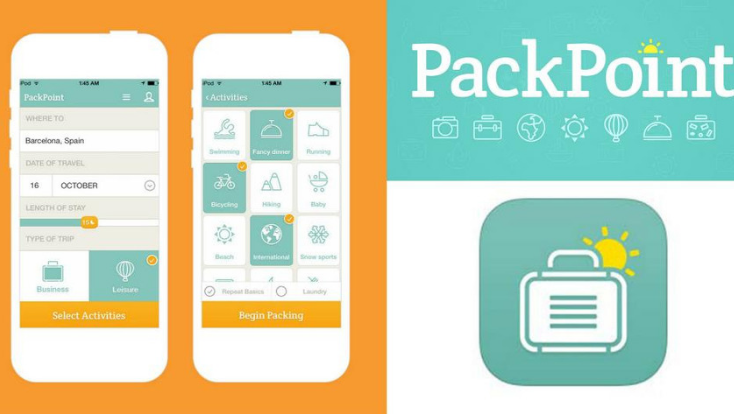 A lot of us cannot decide what to pack for our trip and end up either carrying too much or too little. Pack Point is one of the best travel apps to guide you what to pack for your trip after you are done with all the bookings. The app will evaluate your tour length, the weather of your destination and other planned activities to guide you to pack easily. You can create checklists and save to keep the guide for your tour. This app is helpful whether you are travelling for business or leisure and for any length of your journey.
4. Trivago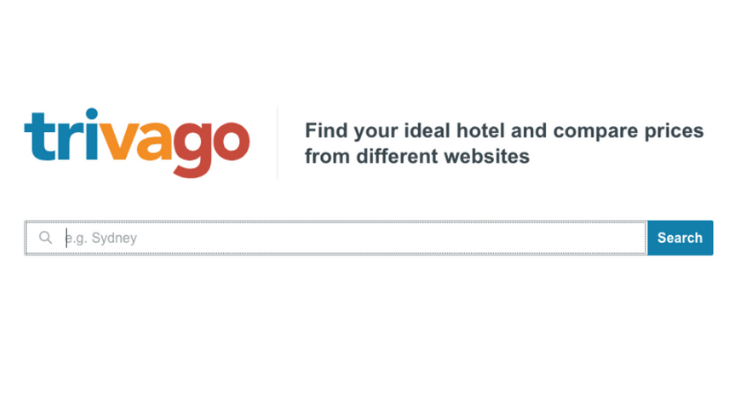 Having a comfortable stay in a new place is part of your travel experiences that will make it memorable. But searching hotels on the spot or going through all the online booking sites to find the best offer can be exhausting. Trivago is one of the best travel planning apps that will help you check hotel prices in your destination. It compares the hotel prices offered by different booking sites and you can get the best price to fit your budget. The overwhelming list of hotels featured on this app will help you save money and time of searching for places to stay.
5. Airbnb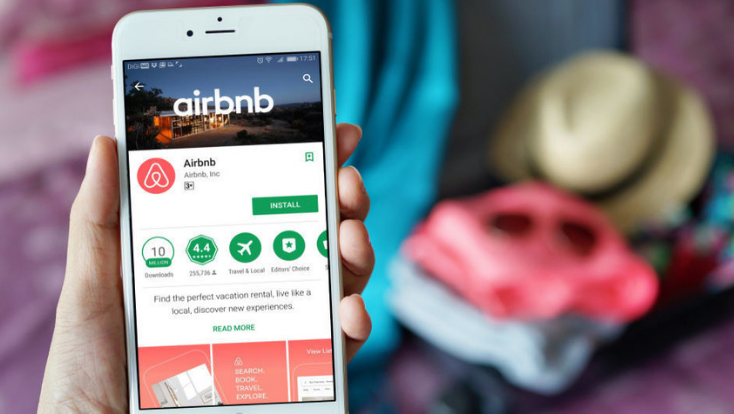 If you love the comfort of a home even when travelling and do not want the usual hotel to stay, Airbnb is one of the unique Android travel apps that can find you homes for staying in your destination. It is one of the few interesting apps that offer the traveller to stay in the home of a stranger who is not using it. It is also one of the most preferred travel apps by international travellers as home-swapping in a new country is both affordable and fun.
6. Lonely Planet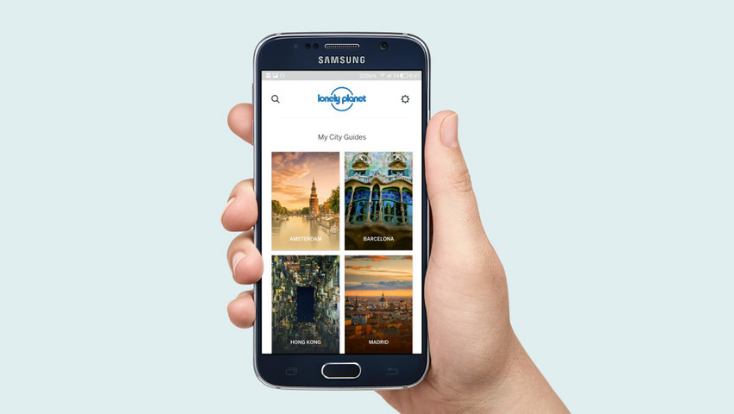 Having a travel guide in the form of an app can be helpful no matter which part of the world you are travelling to. Lonely Planet is one of the iOS travel apps that are also available for Android users. It provides travellers with a guide to the new place with the help of maps, text, and videos. It also offers offline access to users. Any frequent traveller will have this app installed in their phones.
7. TripIt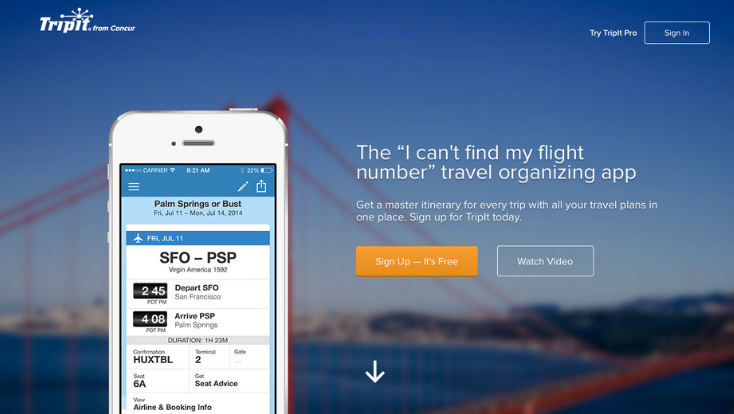 If you are a careful planner trying to have the best tour experience by chalking out all the activities beforehand, TripIt can be an excellent travel planner offering the best travel hacks to you. It is available for the iOS and Android platforms. It works as a travel organizer by syncing your calendar and travel dates. You can find detailed maps to help you locate the best spots to visit, the best eateries and also check the weather before planning your travel all with this one app.
8. Uber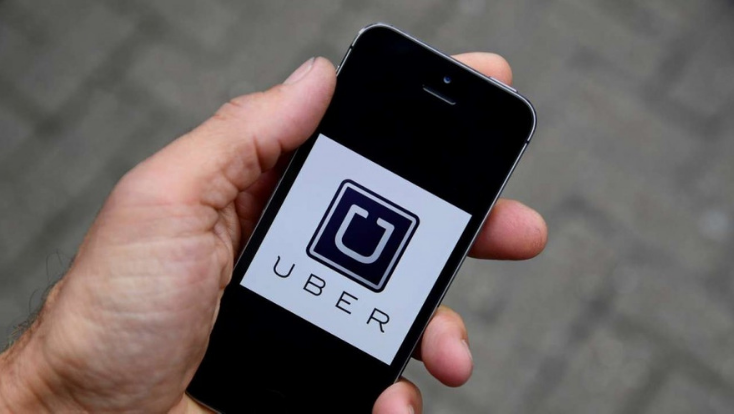 It is always a good idea to have a car app installed on your phone before you plan to travel to a new place. Uber is the taxi app that is available for various cities across the world. You can also avoid carrying a lot of local currency as the app will let you pay via credit card. By pre-booking your cab you will not need to tip the driver or struggle to communicate to make them understand your destination. However, a lot of cities do not have Uber services. You can always find alternative apps for such cities.
Conclusion
Whether you are travelling in a group or touring solo, having a travel app will be useful to guide you in a new place. You can avoid the hassles of searching and book on the spot with the help of these apps. So download these apps and enjoy a well planned and comfortable trip that will be worth every penny.