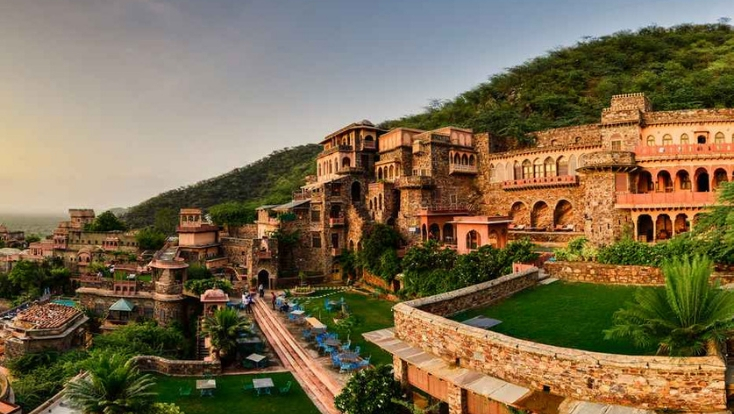 Delhi, the capital and one of the oldest cities in India has an undeniable charm that makes it a must-visit for both domestic and international travellers. Also, being one of the busiest metro cities, people from all over the country and outside travel to Delhi for professional needs as well. If you are planning to fly to Delhi, you can find a hotel near the airport, quite easily, as there is no dearth of good hotels in Delhi. But if you are looking for affordable hotels near the Indira Gandhi International Airport, there are quite a few that have lived up to their reputation.  
Here we have listed the best among the budget hotels in New Delhi that are located close to the airport and also offer warm hospitality to their guests.
Hotel Airport City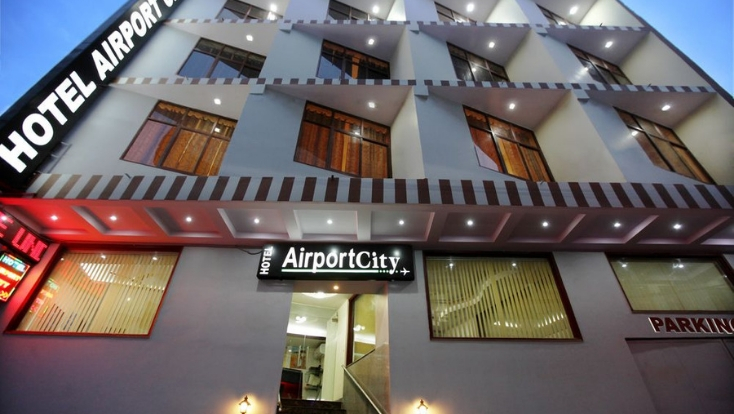 Hotel Airport city is one of the best budget-friendly hotels near airport in New Delhi. It is located within 4 km of the Indira Gandhi International Airport. Apart from spacious comfortable rooms, this hotel also has a business centre where corporate travellers can arrange conferences and meetings. Each room in the hotel has modern amenities that include LCD TVs, internet access, telephone, minibars, tea or coffee maker etc. Although there is no in-house restaurant, they can serve Indian, Chinese and Continental cuisine to guests if requested. Hotel Airport City offers free 'pick and drop' facility from and to the airport for the guests apart from other services like free parking, room services, and complimentary breakfasts. The prices of rooms vary from INR 1300 to INR 2000 per night. With nice rooms and great service, Hotel Airport City is a value for money hotel close to the Delhi airport.
Hotel Waves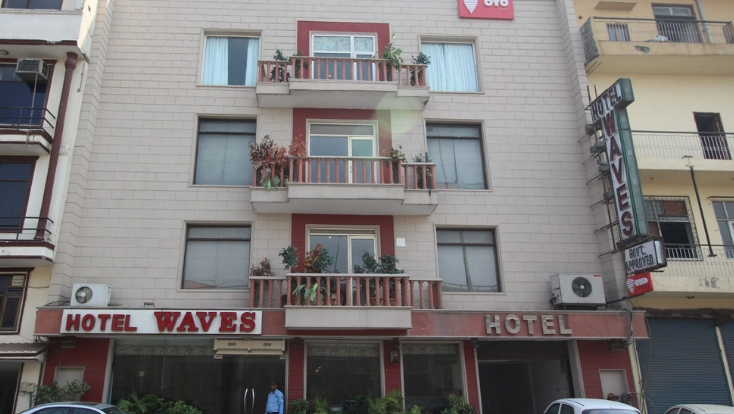 Hotel Waves is one of the best budget accommodations near Indira Gandhi International Airport in New Delhi. It is a 3-star hotel offering great services at an affordable cost. It caters to both domestic and international travellers with great rooms that include executive rooms and suites. The hotel is located at Mahipalpur, quite close to the New Delhi airport. Other services offered by this hotel are Wi-Fi access, laundry services, medical facility, 24/7 water supply, cars on rent etc. The Hotel Waves has a multi-cuisine restaurant that serves delicious Indian, Chinese, Continental, Mughlai and South Indian recipes. The restaurant also serves premium liquor from renowned international brands as well as chilled beer. The prices of the rooms range from INR 2500 to INR 5000 per night.
Hotel Aerocity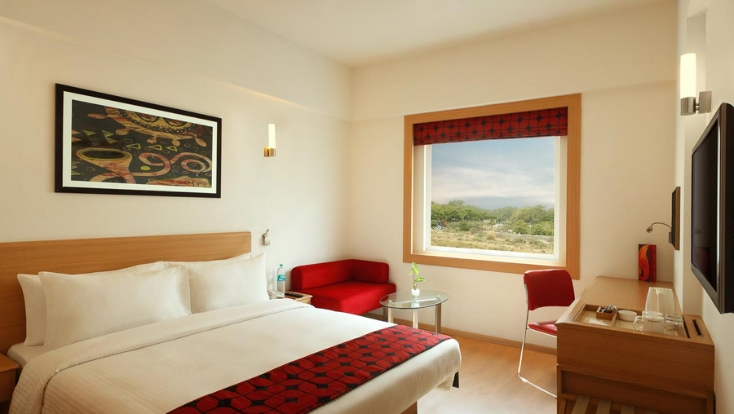 Hotel Aerocity definitely finds a place among the cheapest hotels in Delhi that has a great location and good services.  The hotel is located a few minutes away from IGI airport and is popular for the warm hospitality offered at an affordable cost to the guests. The hotel offers 'pick and drop' services from and to the Delhi airport to the guests and has modern rooms fully equipped with all basic amenities. They have a good in-house restaurant that caters to the guests 24/7. Hotel Aerocity is a great option for both domestic and international travellers who are on a budget. The costs of the rooms start from INR 1800 per night.
Hotel Chanakya Inn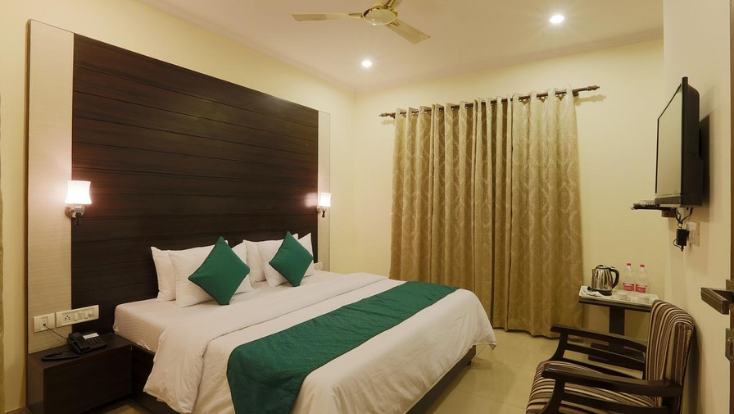 Hotel Chanakya Inn is one of the cheap hotels in New Delhi that is quite close to the airport as well as the Jawaharlal Nehru University, DLF Emporio Vasant Kunj, DLF Promenade Vasant Kunj, and AMBI Mall. Even with such a convenient location the prices of the rooms are very affordable and start from INR 1500. The hotel has excellent rooms with AC, minibars and LCD TVs. They also offer free Wi-Fi, complimentary tour or ticket assistance and free parking for the guests. There is also a business centre for corporate travellers.
Hotel Classic Diplomat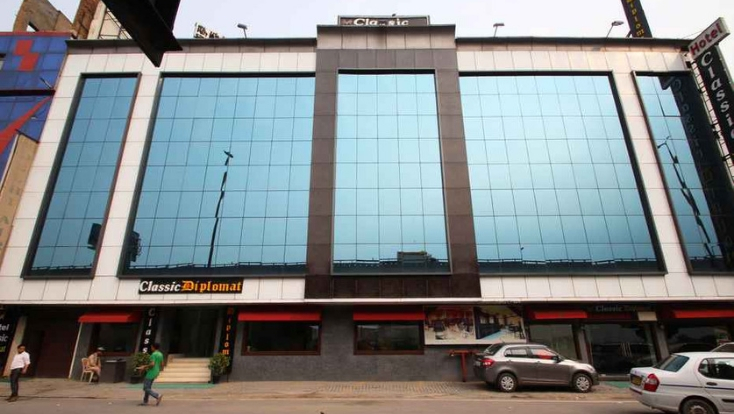 Hotel Classic Diplomat is a budget-friendly hotel, located only 2.9 km from the IGI airport, thus featuring in this list of hotels in Delhi offering a good and affordable stay. The hotel offers spacious rooms with all the amenities like coffee makers, Wi-Fi access, LCD TVs and ACs. There are a multi-cuisine restaurant and a bar within its premises. The guests can enjoy services like airport transfer, laundry facilities, room services, and medical facilities among others. The starting price for the rooms is INR 2500 and the highest priced room is worth INR 5000.
OYO Rooms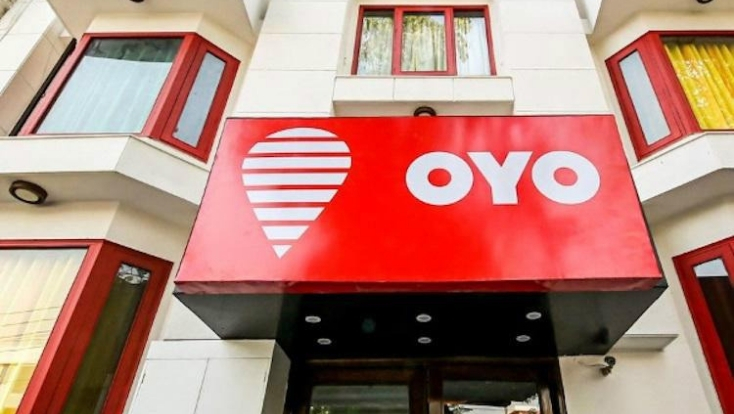 OYO Rooms offer nice and cheap hotels within 4 km of the IGI Airport in New Delhi. The OYO hotels are cheaper than most hotels in Delhi with prices as low as INR 820. There are also discounts and deals that the users on avail for their booking. The hotels cater to both domestic and international travellers and offer great rooms with all the basic amenities like geysers, ACs, TVs and free Wi-Fi.
Airbnb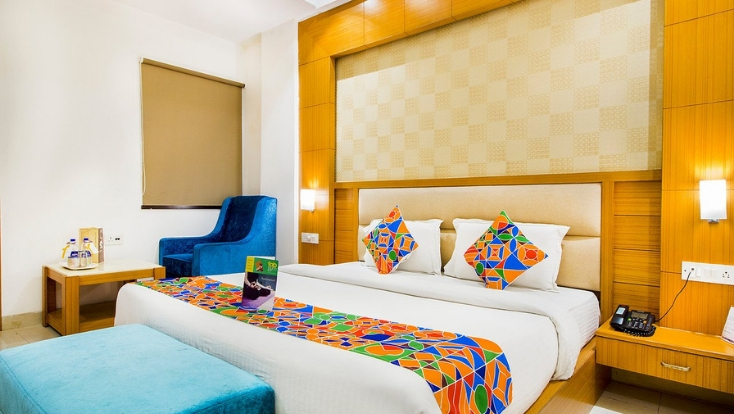 Airbnb lets you book nice and clean hotels near the Indira Gandhi International Airport in Delhi at cheaper prices. All the Airbnb near Delhi airport is hosted by verified proprietors. The hotels and accommodations offer all the basic amenities like free Wi-Fi, mini fridge, wardrobe, complimentary beverages, parking facilities, and other services. The costs of the rooms range from INR 1200 to INR 3000 or more, depending upon your choice.
FabHotels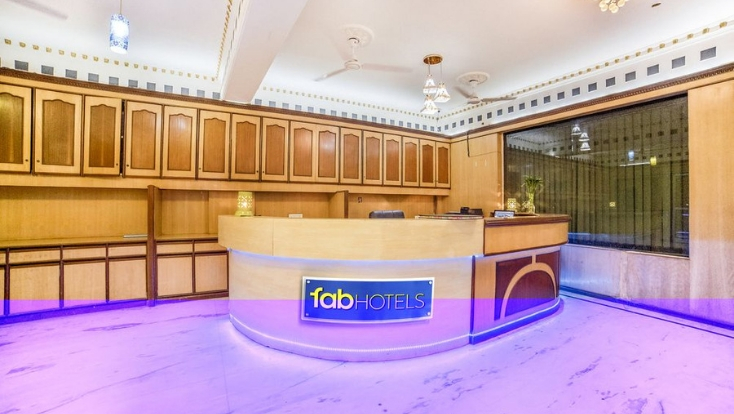 FabHotels offer hotels in the best locations in Delhi at great prices. There are many cheap fab hotels in Delhi near the IGI Airport that are also close to the Aerocity Station and accessible from different parts of New Delhi. The online booking site lets you choose among the cheapest hotels that offer clean rooms and good services. Users can also use discounts and deals while booking and save more money. You can try their loyalty program to get more benefits while booking.
Conclusion
Apart from all these accommodation options mentioned above, there are many other hotels near the Delhi Airport offering good services without burning a hole in your pocket. They can be booked online or offline via telephone. So whether travelling for business or for pleasure to the nation's capital, enjoy a great stay and save some money during your trip to enjoy other pleasures offered by the beautiful city.